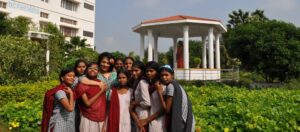 In December, our High School children and CHYKs were very busy.  They visited 3 different CORD centers in India and Sri Lanka.  They all had amazing experiences to share with you.  I am very happy to give you a bird's eye view of these trips and I will also give you the details of our upcoming High School service visits.  Stay tuned!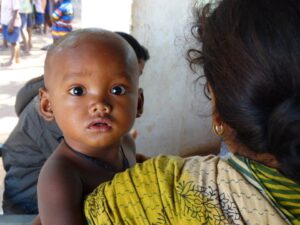 First group took off to CORD Deuladiha on December 19th 2015.  Seven boys from Houston, Dallas, Princeton and Portland started their trip with their chaperone.  During their fund raising efforts for "Light up a Village", they raised over $6,000 and took the solar lanterns to the deepest tribal areas of Odisha.  Kishore, chaperone for this trip jotted down their adventures and he concludes his blog "So, would I do this again? The answer is YES, in a heartbeat.  I encourage all of those who feel that they would like to pursue such an opportunity to consider doing this, not so much for others but more for their own personal experience and growth."
Read his blog & enjoy pictures here
The second group, 28 children and 3 chaperones got ready for their trip to CORD Tamaraipakkam.  Unfortunately as the flood hit Chennai area, the trip had to be cancelled.  However, due to three very enthusiastic parents who could not bear to see their children's disappointment; they took on the responsibility, helping us to detour the trip to CORD Siruvani.  We are very thankful to Dr. Meera Krishna for making the facility available to our children so quickly and giving them a great experience.  So many hands worked in unison to make it possible, in true yagna spirit. Thank you all…
Their trip is outlined here, when you flip through the photos you will see how much fun and learning they had.
While this was going on, our maiden voyage by CHYKs were getting ready, to CORD Sri Lanka.  Six CHYKs under the leadership of Swami Sarveshananda took off on December 29th, 2015 to Colombo to visit CORD centers based in Sri Lanka.  They interacted with the field staff and administration to get a better perspective on the needs of centers around Sri Lanka.  You can see the photos and read about their trip here.
During my trip to India in December, I took a detour to visit Chinmaya Vijaya, our girl's orphanage based in Guntur near Vijayawada.  I had so much fun with the girls and in the three days I was with them, they stole my heart … I was so sad to leave them.  I hope to visit them again.
Now, it is time for announcing the registration process for the increasingly popular CORD USA service visits to India for Summer 2016!
Due to the incredible experience provided by the service visit, the demand for the number of spots has been increasing steadily. We are inspired by the number of wonderful committed students that are registering for the service visits. We are extremely gratified by the input from our returning students reflecting their inner growth and maturity originating from these visits. We are striving to expand this opportunity to as many students as possible.
The number of students that can be accommodated is determined by the capacity of the host CORD center facilities and resources. At times, due to the limited number of spots available, many wonderful students were unable to attend the service visits.
This Summer, we are able to accommodate 60 students between two different centers. We will continue to work on expanding the number of visits as well as locations for future service visits. We are thankful for the opportunity to be a part of this wonderful journey by our Chinmaya Mission youth and hope to grow along with them.
The service visits are extraordinary opportunities to serve and experience the joy of service. We are looking for students who are mature, motivated, have faith in the value of service, and would value the visits as an opportunity for their own growth. Click this link to apply today! If this link does not work, you can go through our website, http://www.cordusa.org and clicking the "Service Visits" in the carousel.
Please read the instructions and fill the application form in its entirety before you submit. You will need access to a printer and scanner to complete the signed ROL form. After submitting the filled application, you will get an automated acknowledgment email that will have the address to mail in the application fee to complete the application process. The service visit coordinators will be in touch with you within two weeks with the next steps.
Chaperones also need to fill out the same application form, however; you can use your spouse's and your information instead of parent contacts 🙂
If you have any questions, you know I am just an email away.
Subha Varma Pathial
CORDUSA Inc.
Tax ID – 27-0540459
Toll free number: (866) 580-5508
Fax: (866) 580-5508

http://www.facebook.com/cordusa
http://cordusa.blogspot.com/
http://twitter.com/#!/cordusa