Clean up the greenbelt, work with the food shelter, serve at the soup kitchen….
We are always looking for ways to get people of all ages to be involved with CORDUSA.  As youths, if you have lots of energy and you would like to put them to use, and want to see "Vedanta in action", this is the project for you.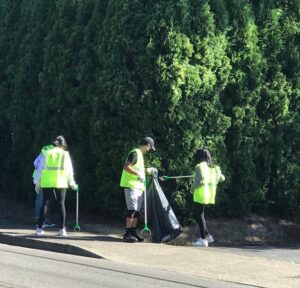 Why would you get involved in a humanitarian project?  You may at least know one answer to this question: because it is the right thing to do.
If you are tired of seeing trash in your streets, if the thought of people going hungry drives you crazy, if you are worried about the world you are about to inherit, then it's obvious to you that someone has to do something.  You can be that someone and also inspire others so that you can work with the like-minded youths in your community to bring about the change.
Please visit our facebook page at https://www.facebook.com/cordusa to see the local humanitarian projects we have done so far.  Each and everyone of them were so fulfilling, we went back do to more.
Please get in touch with your suggestion, and I will be happy to work with you on your local project.  It will be a fun and learning experience for all of us!
Thank you
Subha
CORDUSA Inc.
Tax ID – 27-0540459
Toll free number: (866) 580-5508
http://www.cordusa.org
http://www.facebook.com/cordusa
http://cordusa.blogspot.com/
http://twitter.com/#!/cordusa
http://www.youtube.com/cordusaorg
https://groups.google.com/d/forum/friends_cordusa