To facilitate integrated, sustainable social help programs in local communities and in the Indian subcontinent through processes of self-empowerment and enrichment.
CORDUSA is Chinmaya Organization for Rehabilitation & Development by Undertaking Sustainable Activities.  CORDUSA is a secular, non-profit that aims to help communities create a sustainable program to aid in their holistic welfare.
The greatest legacy that the project has given to the simple women in the areas served, is the unfoldment of their latent potential in many facets. 
Beginnings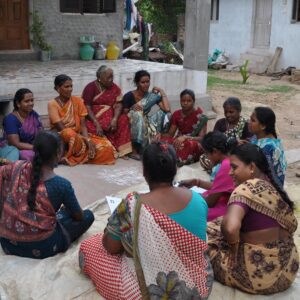 With a goal to work comprehensively for the betterment of all strata of society, Chinmaya Mission began to closely engage with rural communities in and around Sidhbari in Himachal Pradesh, India. As a result of the laudable efforts of volunteers and the invaluable support from our donors around the world, the Chinmaya Rural Primary Health Care and Training Center (also known as "the Sidhbari Project") was established in 1985, with the blessings and guidance of Pujya Swami Chinmayananda to help villagers, their families and communities to be self-sufficient.
On our path, there was no shortage of obstacles, however. Critical healthcare issues were inextricably intertwined with the harsh reality of rural India's poverty, illiteracy, and gender discrimination, all of which hinted at the formidable walls of social and economic disparities to be overcome.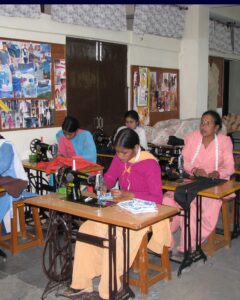 The Sidhbari Project soon recharged and reshaped its approach to be more holistic and development-oriented, focusing first on the empowerment of women. The Project took on, and succeeded in developing various training programs that tackled hard-hitting issues like healthcare and nutrition, micro-banking and income generation, rehabilitation of specially-abled (not "disabled") children, and natural resource management.  These efforts blossomed into the Chinmaya Organization for Rural Development.
The Sidhbari Project alone covered over 700 villages, benefiting over 60,000 participating villagers and over 500,000 indirect beneficiaries.
As the humanitarian activities grew in leaps and bounds, a vehicle was needed to coordinate and facilitate these noble endeavors. Recognizing the need for a coordinated approach for maximizing efforts, CORDUSA Inc. was formed in 2009 by Swami Tejomayananda to provide an umbrella organization to coordinate all humanitarian activities under Chinmaya Mission West. Its aim is to make it easier for individuals to reach out and help others both locally and globally.