Gifts From Your Estate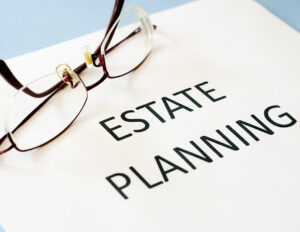 Visionaries look past the here and now to shape the future – your bequest or planned gift will help CORD USA make a lasting impact in sustainable help for the less fortunate, while building your giving legacy.
Bequests to consider
Specific, Residuary and Contingent Bequests: 
Name CORD USA, Inc as a beneficiary of your will or trust, to receive a specific gift from your estate; to receive all or a portion of the residue of your estate, or to be the contingent beneficiary.
Retirement Accounts and Pension Plans
: Name CORD USA, Inc as the beneficiary of your retirement account and gain tax incentives.
Real Estate
: Donate real estate or land holdings to CORD USA, Inc. Your donation should be a real estate intended for sale.
Insurance
: Name CORD USA, Inc as a beneficiary of your life insurance policy and receive immediate tax advantages. A bequest of insurance enables you to assure a large future gift at a small cost now.
Please consult with your financial planner and attorney to assure you receive the best financial advantages and that your intentions are carried out fully.
The CORD USA, Inc should be legally designated in your documents as:
 "CORD USA, Inc (or any successor organization), a nonprofit corporation (Tax ID #27-0540459) with current headquarters address of 4545 Warwick Circle DR, Grand Blanc, MI, 48439."
If you wish to remain anonymous, we will respect your preference.
We would be glad to discuss any planned giving option with you – in confidence and without obligation. For more information, please contact:
 Subha Varma Pathial
 at 866-580-5508
 or subha [at] cordusa [dot] org
Legacy Circle
We often receive bequests from people whom we have never had the opportunity to thank. If you include CORD USA Inc in your estate plans, please let us know. We value the opportunity to express our gratitude in person to let you know that your gift is greatly appreciated now and for future generations of people to come.
Those people who have notified us of their intention to make a bequest to the CORD USA Inc are invited to our Legacy Circle. Legacy Circle special events and activities highlighting the work we accomplish together will keep you connected to the "legacy" that you have planned for us.
We thank you for your kindness and support.  Please sign up to receive our newsletter to know how your donation is changing lives.