BREP-Bhutanese Refugee Empowerment Program by CORD USA Inc.
DID YOU KNOW?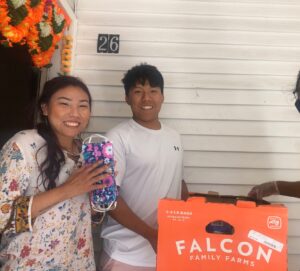 Bhutanese Refugees in USA are committing suicide at a rate higher than any other refugee group in America, according to a 2012 report from the Centers for Disease Control and Prevention (CDC) and the Massachusetts Department of Public Health. For every 100,000 Bhutanese refugees, 24.4 commit suicide, almost double the rate of 12.4 for the general population. Twenty-one percent of Bhutanese in America are also depressed, nearly three times the national rate. According to the Wall Street Journal, since November 2013, there have been seven known cases of Bhutanese refugees taking their own lives.
CORD USA works with Bhutanese Refugees across USA on BREP (Bhutanese Refugees Empowerment Program) to mentor, homework help, and other social networking and assistance as needed. Join us and offer a helping hand…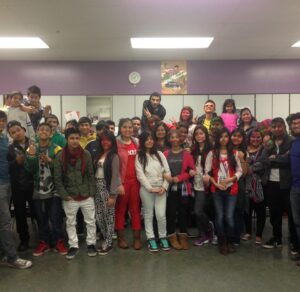 CHYKs-CORDUSA initiated "Penny Wars", a fun and innovative fundraiser specifically designed to raise funds and awareness towards the Bhutanese Refugee Empowerment Program (BREP) in 2013.
Bhutan is a nation made up of several ethnic groups. One of these groups is the Lhotshampa, people of Nepali origin, who began to settle in the south of the country in the late 19th century. In the 1980s it emerged that the Lhotshampas were being seen as a threat to the political order.
When a string of measures was passed that discriminated against their group, the Lhotshampa organized a series of public demonstrations for which the participants were branded as "anti-nationals".
Several thousands of Southern Bhutanese citizens were imprisoned, and more than 2000 tortured, according to Amnesty International. Very few of them were formally charged. Thousands fled to India and Nepal. Canada and the US are part of a group of eight countries (along with Australia, Denmark, the Netherlands, New Zealand, Norway, the United Kingdom), which are taking steps to address this long-standing situation by resettling some of these refugees.
Bhutanese communities now exist across the US and Canada. BREP by CORD USA is an effort to help Bhutanese communities maintain their heritage while integrating into their new surroundings. Efforts with adults include addressing issues like health, education, awareness, and financial independence. Efforts with children include cultural integration through Balavihar, helping with school work & college entrance exams. Overall, we hope to understand the issues and needs of each community and empower them thereafter.
Even if you have not yet identified any Bhutanese refugees in your area, we would like to request you to encourage your Balavihar children to understand the pain and suffering of others who got thrown out of their motherland due to political turmoil. Have the CHYKs or Junior-CHYKs from your Balavihar lead this effort and watch them transform into our leaders of tomorrow!
CHYK West and CORDUSA coordinated to bring out this BREP manual for your perusal.
Please let me know if you have any questions.
Thank you in advance for your kindness,
Subha
Secretary/DirectorCORDUSA Inc.
Tax ID – 27-0540459
Toll free number: (866) 580-5508

http://www.facebook.com/cordusahttp://cordusa.blogspot.com/http://twitter.com/#!/cordusahttp://www.youtube.com/cordusaorg
https://groups.google.com/d/forum/friends_cordusa