Please subscribe to receive CORD USA news!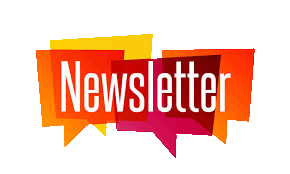 Thank you for your interest in receiving CORD USA Inc's e-newsletter. We look forward to keeping in touch with you. As a subscriber, you'll receive a quarterly e-newsletter filled with good news and inspiring photos.  By signing up to receive the e-newsletter, you know you will get the announcements like our CHYK/High School service visits, etc.
Your privacy is important. We will never share, sell, or rent individual personal information with anyone.
To ensure the uninterrupted delivery of our e-newsletter, please add subha [at] cordusa [dot] org to your email address book. That's optional but may help prevent our e-newsletter from ending up in your Junk, Spam, or Trash folder.

March 2012 CORDUSA News

Please sign up to receive news and updates from CORDUSA. After the December newsletter went out, we announced the 2012 Summer Service visit in January. This summer the children and the parent chaperones are going to CORD Sidhbari to volunteer for 2 weeks. We were overwhelmed with the enthusiastic responses we received! The slots got ...

December 2011 CORDUSA News

Hope you are all having a great time decorating your home to bring holiday cheer! We, at CORDUSA also did some holiday decorations. We redesigned our web site! Please check out the new design at http://www.cordusa.org. CORDUSA New website In fact, I started redesigning the site as a distraction, to get my mind away ...

September 2011 CORDUSA News

Dr. Meera Krishna "The Village Doctor" – The Hindu Hello there! There is a lot happening with CORDUSA, and we want to bring it all to you. Here is my first trial through the blog. I would appreciate your feedback on this. A big thanks to Shabana Dipchand for helping me with it. Let us start with CORDUSA news ...